GTA: The Criminal Enterprises - The Loop
Play Sound
Wand of Fire


Mod
Thaumcraft 3
Type
Tool
Properties
Durability
2001
Thaumcraft 3 Information
Wand of Fire

You have successfully adapted the enchantment on an apprentice wand. It is now capable of sending forth a cone of elemental fire, burning all in it's wake.

However the wand has lost the ability to renew its charge and will eventually run out of energy and break.
Aspects





Required research
Unified Thaumic Field Theory
Unlocks research
Pickaxe of the Core
| | | |
| --- | --- | --- |
| " | You have successfully adapted the enchantment on an apprentice wand. It is now capable of sending forth a cone of elemental fire, burning all in it's wake. | " |
The Wand of Fire is an elemental wand added by Thaumcraft 3. It possesses the element of Fire which allows the wand to cast a jet stream of flames, burning all entities in the line of fire.
The Wand of Fire is an upgrade to the Wand of the Apprentice, made by combining the wand with Fire Shards. Because of this, the wand no longer possesses it's ability to draw vis from the aura and has a set amount of uses. Enchanting this wand with the Charging enchantment will allow the wand to slowly repair itself over time by drawing vis from the aura.
The "Unified Thaumic Field Theory" must be researched before the player can unlock the ability to research the Wand of Fire.
Recipe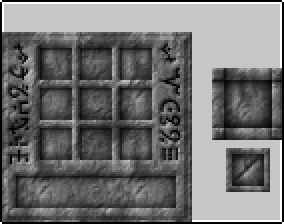 50 vis
Usage
The Wand of Fire casts a jet stream of fire with a right-click, this uses 50 durability points every 4 seconds approximately.
It sets entities on fire and inflicts 2 points of damage every second.
Thaumcraft 3
 

Tools

·  ·  ·  ·

 

Elemental

·  ·  ·  ·

 

·  ·  ·  ·  ·  ·  ·  ·

 

Misc

·  ·  ·  ·

 
 

Armor

·  ·  ·

 

Robes

·  ·

 

Other

·  ·

 
 

Resources

Raw

·  ·  ·  ·  ·  ·  ·  ·  ·  ·  ·  ·

 

Refined

·  ·  ·  ·  ·  ·  ·  ·  ·  ·

 

Plants

·  ·  ·  ·  ·  ·  ·

 

·  ·  ·  ·  ·  ·  ·  ·

 

·  ·  ·  ·

 

Shards

·  ·  ·  ·  ·  ·  ·  ·  ·  ·  ·

 
 

Blocks and devices

Devices

·  ·  ·  ·  ·  ·  ·  ·  ·  ·  ·  ·  ·  ·  ·  ·  ·  ·

 

Essentia

·  ·  ·  ·

 
 

Entities

·  ·  ·  ·  ·  ·  ·  ·

 

Misc
 

Misc

Golemancy

·  ·  ·  ·  ·  ·  ·

 

Misc

·  ·  ·  ·

 
Enchantments
Potency
·
Frugal
·
Charging
·
Treasure
·
Haste
·
Repair