Raise a Floppa - The Loop
Play Sound
Wand Focus: Ender Rift


Mod
Thaumic Tinkerer
Type
Item
The Wand Focus: Ender Rift is a wand focus added by Thaumic Tinkerer. When cast, it will open the player's Ender Chest inventory. It can also be set to use the Ender Chest added by EnderStorage by shift right-clicking on one. Shift right-clicking the wand with the focus again will reset the focus to the vanilla Ender inventory.
Recipe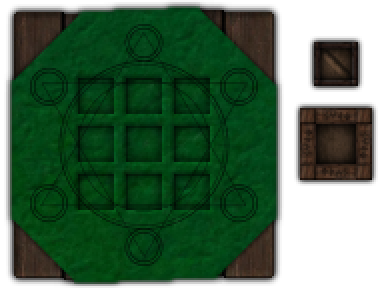 Thaumonomicon entry
"
"
By combining a Hand Mirror with a portable hole, you managed to construct a focus that tears a rift in the ender, allowing you to access the contents of your Ender Chests remotely.

Shift right click on an ender chest to set the focus to that colour, or shift right click on a block of obsidian to set the focus to the vanilla ender storage.
—
Thaumonomicon
Thaumic Tinkerer
 

Armor and Tools

Ichorcloth Armor

Elemental Ichorcloth Armor

Ichorium Tools

Awakened Ichorium Tools

Other
 

Blocks

Devices

Transportation

Miscellaneous


 

Transvector Interface


 

Transvector Dislocator
 

Items

Raw


 

Infused Seeds


 

Imbued Grains


 

Soul Aspects


 

Infused Soul Aspects

Imbued Fires

Wand Foci

Components

Potions

Baubles

Miscellaneous
 

Miscellaneous

Enchantments

Swords

Bows

Tools


 

Disintegrate


 

Shatter


 

Flaming Touch

Leggings

Boots