Raise a Floppa - The Loop
Play Sound
Wand Focus: Distortion


Mod
Thaumic Tinkerer
Type
Item
The Wand Focus: Distortion is a wand focus added by Thaumic Tinkerer. When equipped on the player's wand, it will constantly drain Vis stored in the wand, offering protection from normal projectiles such as arrows, potions and snowballs. However, it will not protect the player from projectiles such as fireballs or Wither Skeleton Skulls.
Recipe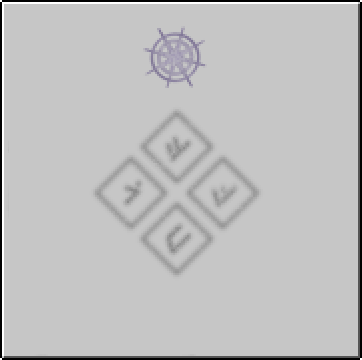 This infusion has an instability level of "Moderate".
Thaumonomicon entry
"
"
You created a focus to protect you from incoming fire.

This focus, when in use, will constantly drain vis from the wand it's inserted on, in order to summon a ward around the caster, making ordinary projectiles pass through them harmlessly.

Ordinary projectiles include arrows, snowballs or potions. It seems the ward is not strong enough to displace stronger attacks, like fireballs or wither heads.
—
Thaumonomicon
Thaumic Tinkerer
 

Armor and Tools

Ichorcloth Armor

Elemental Ichorcloth Armor

Ichorium Tools

Awakened Ichorium Tools

Other
 

Blocks

Devices

Transportation

Miscellaneous


 

Transvector Interface


 

Transvector Dislocator
 

Items

Raw


 

Infused Seeds


 

Imbued Grains


 

Soul Aspects


 

Infused Soul Aspects

Imbued Fires

Wand Foci

Components

Potions

Baubles

Miscellaneous
 

Miscellaneous

Enchantments

Swords

Bows

Tools


 

Disintegrate


 

Shatter


 

Flaming Touch

Leggings

Boots