Thaumcraft 3 Information
Thaumium is the result of infusing base metals with raw magical energy. The result is a metal harder than iron with the ability to accept enchantments beyond that which iron is normally capable of. It is the only metal capable of receiving the Repair enchantment.

A metal such as this has many applications in the crafting of more advanced thaumaturgical devices.

It can also be used to craft tools, arms, and armour in a crafting table using the normal recipes.
Aspects



8




4
Thaumium is a material is added by Thaumcraft 3 and later. It has the same hardness level as Diamond, and as such a Thaumium pickaxe is able to mine Obsidian.
Recipe
Thaumcraft 3
Thaumium is crafted using the Crucible. It requires 8 Metallum and 4 Praecantatio.
Thaumcraft 4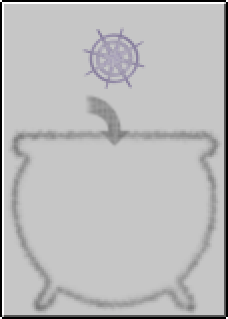 Thaumcraft 5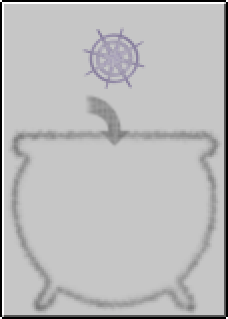 Thaumcraft 6
Flaxbeard's Steam Power
Flaxbeard's Steam Power only adds the plate variation of the Thaumium material. The Thaumium Plate can be created by throwing Thaumium Ingots into a heated Crucible, and then pouring that molten metal into a Mold with a Plate Mold. Six nuggets are used in the creation of a Plate, which makes it unable to be used in other mod's recipes requiring their own Thaumium Plates.
Thaumcraft 3
 

Tools

·  ·  ·  ·

 

Elemental

·  ·  ·  ·

 

·  ·  ·  ·  ·  ·  ·  ·

 

Misc

·  ·  ·  ·

 
 

Armor

·  ·  ·

 

Robes

·  ·

 

Other

·  ·

 
 

Resources

Raw

·  ·  ·  ·  ·  ·  ·  ·  ·  ·  ·  ·

 

Refined

·  ·  ·  ·  ·  ·  ·  ·  ·  ·

 

Plants

·  ·  ·  ·  ·  ·  ·

 

·  ·  ·  ·  ·  ·  ·  ·

 

·  ·  ·  ·

 

Shards

·  ·  ·  ·  ·  ·  ·  ·  ·  ·  ·

 
 

Blocks and devices

Devices

·  ·  ·  ·  ·  ·  ·  ·  ·  ·  ·  ·  ·  ·  ·  ·  ·  ·

 

Essentia

·  ·  ·  ·

 
 

Entities

·  ·  ·  ·  ·  ·  ·  ·

 

Misc
 

Misc

Golemancy

·  ·  ·  ·  ·  ·  ·

 

Misc

·  ·  ·  ·

 
Enchantments
Potency
·
Frugal
·
Charging
·
Treasure
·
Haste
·
Repair