World of Warcraft: Dragonflight - The Loop
Play Sound
This page is about the Spellbinding Cloth from Thaumic Tinkerer. For other uses, see Spellbinding Cloth.
Spellbinding Cloth


Mod
Thaumic Tinkerer
Type
Component
Properties
Durability
35
Spellbinding Cloth is an item added by Thaumic Tinkerer. Shapelessly crafting it with an enchanted item will disenchant it and consume 1 point of durability on the Cloth.
Recipe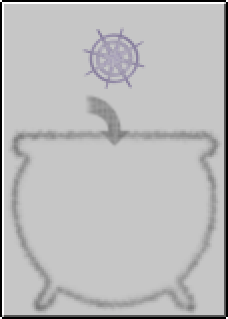 Thaumonomicon entry
"
"
By mixing some Enchanted Fabric with raw magic power, you created a cloth that can be rubbed on an item to wipe it of its enchantments by combining them in a Crafting Recipe.
—
Thaumonomicon
Thaumic Tinkerer
 

Armor and Tools

Ichorcloth Armor

Elemental Ichorcloth Armor

Ichorium Tools

Awakened Ichorium Tools

Other
 

Blocks

Devices

Transportation

Miscellaneous


 

Transvector Interface


 

Transvector Dislocator
 

Items

Raw


 

Infused Seeds


 

Imbued Grains


 

Soul Aspects


 

Infused Soul Aspects

Imbued Fires

Wand Foci

Components

Potions

Baubles

Miscellaneous
 

Miscellaneous

Enchantments

Swords

Bows

Tools


 

Disintegrate


 

Shatter


 

Flaming Touch

Leggings

Boots