This page is about Royal Jelly from Pam's HarvestCraft. For other uses, see Royal Jelly.
Royal Jelly


Mod
Pam's HarvestCraft
Type
Component
Properties
TC4 Aspects


Royal Jelly is a component added by Pam's HarvestCraft. It is used to craft Queen Bees when combined with Bee Grubs.
Recipe
The Queen Bee must be at 0 durability.
GregTech 6
Main article: GregTech 6
Note: These recipes are added to the default ones.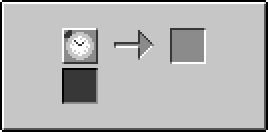 Time: 16 ticks
Template:Cg/GregTech 6/Generifier