Redstone Chipset


Mod
BuildCraft
Type
Component
The Redstone Chipset is a component added by BuildCraft. While not usable itself, it is a basic component of the Basic Gate and furthermore a component of the Integration Table, Charging Table, Programming Table, Stamping Table and the Gate Copier.
Recipe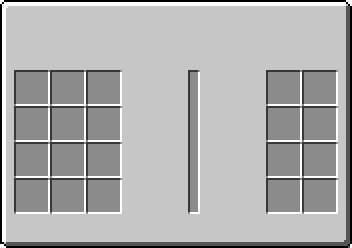 Older BuildCraft versions
In older versions of BuildCraft the Redstone Chipsets can be combined with other materials to make more advanced sets. Also they can be used in a crafting table to turn an AND gate to an OR gate or vice versa.
BuildCraft
 

Machines

Machines

·  ·  ·  ·  ·  ·  ·  ·  ·  ·  ·  ·  ·  ·  ·  ·  ·  ·  ·  ·  ·

 

·  ·  ·

 
 

Transportation

·  ·  ·  ·  ·  ·  ·  ·  ·  ·  ·  ·  ·  ·  ·  ·

 

·  ·  ·  ·  ·  ·  ·  ·  ·  ·

 

·  ·  ·  ·  ·  ·  ·  ·

 

Other Pipes

·

 

Lenses

·  ·  ·  ·  ·  ·  ·  ·  ·  ·  ·  ·  ·  ·  ·  ·

 

Filter

·  ·  ·  ·  ·  ·  ·  ·  ·  ·  ·  ·  ·  ·  ·  ·

 

Misc

·  ·  ·

 
 

Resources

Liquids

·

 

Chipsets

·  ·  ·  ·  ·  ·  ·

 

·  ·  ·  ·  ·  ·  ·  ·  ·  ·

 

·  ·  ·  ·  ·  ·  ·  ·  ·  ·

 

·  ·  ·  ·  ·  ·  ·  ·  ·  ·

 

·  ·  ·  ·  ·  ·  ·  ·  ·  ·

 

·  ·  ·  ·  ·  ·  ·  ·  ·  ·

 

·  ·  ·

 

·  ·  ·  ·

 

Other

·  ·  ·  ·  ·  ·  ·  ·  ·  ·  ·

 
 

Robots

Robots

·  ·  ·  ·  ·  ·  ·  ·  ·  ·  ·  ·  ·  ·  ·  ·  ·

 

Redstone Boards

·  ·  ·  ·  ·  ·  ·  ·  ·  ·  ·  ·  ·  ·  ·  ·  ·

 
 

Misc

Tools

·

 

Paintbrush

·  ·  ·  ·  ·  ·  ·  ·  ·  ·  ·  ·  ·  ·  ·  ·

 

Biomes