Propane is a material added by Factory Tech, GregTech 6 and MineChem.
Factory Tech
As added by Factory Tech
In Factory Tech, Propane is extracted from the ground with a Fluid Extraction Drill. Propane can be turned into Coal with a Refrigeration Unit or bottled in a Compression Chamber for use as ammo in the Fluid Pressure Gun. Propane is used as a fuel in the Propane Furnace.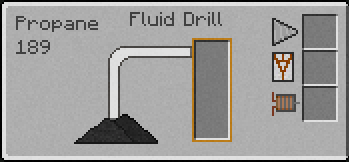 GregTech 6
As added by GregTech 6
MineChem
As added by MineChem