This page is a candidate to be moved to Needs Maintenance Cover. Please discuss this move on the talk page.
More details: The typo in the mod has now been corrected
Needs Maintainance Cover


Mod
GregTech 5 Unofficial
Type
Cover
Tooltip text
Attach to Multiblock Controller Emits Redstone Signal if needs Maintainance
The Needs Maintainance [sic] Cover is a cover added by GregTech 5 Unofficial. It is used to emit Redstone signals when a number of maintenance issues arise.
Recipe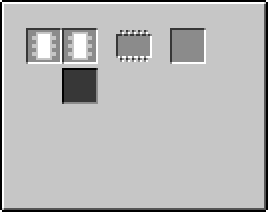 Total: 14400 EU
Usage: 24 EU/t
Voltage: 24 EU
Amperage: 1
Time: 30 secs
Usage
Place the Needs Maintainance Cover on any Control Block of a Multiblock that needs maintenance. By clicking on the cover with a screwdriver the number of maintenance issues needed to emit a redstone signal must be changed.
The cover emits a redstone signal from the side it is placed on, as well as the opposite side of the machine.
Tip
Since most multiblock controllers have no free side to place redstone logic next to them, it is recommended to use a Redstone Transmitter (In) attached to Input/Output Hatches/Buses. Alternatively, one can also put the Needs Maintainance Cover on one side of the controller, and put a Redstone Transmitter (In) on the opposite side of it.
GregTech 5 Unofficial
 

Blocks

Fusion

·  ·

 

Other Generators

·  ·

 

Multiblocks

·  ·  ·  ·  ·  ·  ·  ·

 

Storage

·

 

Large Generator

·  ·  ·  ·  ·  ·

 

Other

·  ·  ·

 
 

Items

Nuclear

·  ·  ·  ·  ·  ·  ·  ·  ·  ·  ·  ·

 

Redstone

·

 

Turbines

·  ·  ·

 

Covers

·

 

Batteries

·