World of Warcraft: Dragonflight - The Loop
Play Sound
This page is about the Kobold added by Twilight Forest. For other uses, see Kobold.
Kobold


Mod
Twilight Forest
Type
Hostile monster
Properties
Health points
13 ()
Damage
3 ()
The Kobold is a hostile mob added by Twilight Forest. It will spawn almost anywhere that is dark within the Twilight Forest dimension and tends to spawn in large groups. It has 13 (







) health points. Kobolds deal 3 (


) points of damage on attack. Kobold spawners can be found in Hollow Hills. On the occasion that a player enters a locked biome or structure, a Kobold holding a Hint Book may spawn nearby.
When slain, Kobolds drop up to 2 Wheat and up to 2 Gold Nuggets.
If the Kobold was a special one holding a Hint Book, they may drop the following books, depending on where they spawned: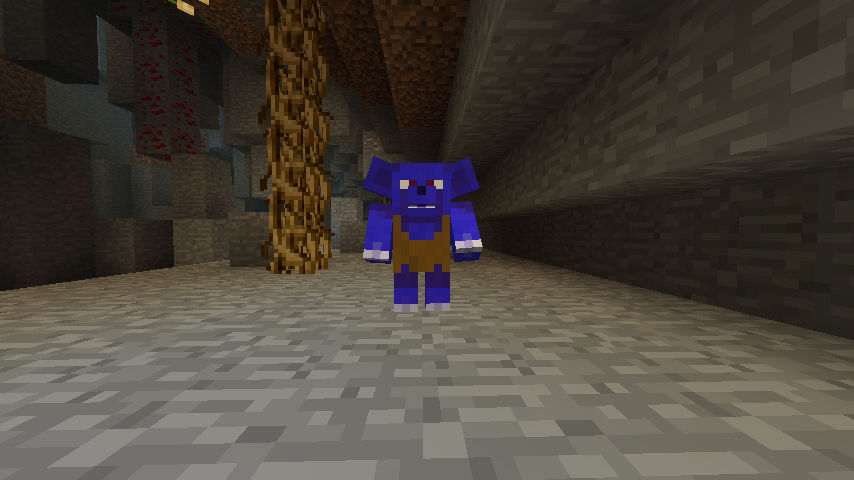 Twilight Forest
 

Blocks

General

·  ·  ·  ·  ·  ·  ·  ·  ·  ·  ·  ·  ·  ·  ·  ·  ·  ·  ·  ·  ·  ·  ·  ·  ·  ·  ·

 

Plants

·  ·  ·  ·  ·  ·  ·  ·  ·  ·  ·  ·

 

Leaves

·  ·  ·  ·  ·  ·  ·  ·  ·  ·  ·

 

Wood

·  ·  ·  ·  ·  ·  ·  ·  ·  ·  ·

 

Nagastone

·  ·  ·  ·  ·  ·  ·  ·  ·  ·  ·  ·  ·

 

Mazestone

·  ·  ·  ·  ·  ·  ·

 

Underbrick

·  ·

 

Towerwood

·  ·  ·  ·

 

Dark Tower Devices

·  ·  ·  ·  ·  ·  ·  ·  ·

 

Aurora Blocks

·  ·

 

Giant

·  ·  ·

 

Deadrock

·  ·

 

Castle Brick

·  ·  ·  ·  ·  ·  ·  ·  ·  ·  ·  ·  ·  ·  ·  ·  ·  ·  ·  ·

 

Trophies

·  ·  ·  ·  ·  ·  ·

 
 

Items

Armor

Arctic

·  ·  ·

 

·  ·  ·

 

·  ·  ·

 

·  ·  ·

 

·

 

Phantom

·

 

·  ·  ·

 

Yeti

·  ·  ·

 

Tools

·

 

Giant

·

 

·  ·  ·  ·

 

·  ·  ·

 

·  ·  ·  ·

 

Bows

·  ·  ·

 

Scepters

·  ·  ·

 

Other

·  ·  ·  ·

 

Utility

Charms

·  ·  ·  ·

 

Maps

·  ·

 

Other

·  ·  ·  ·  ·  ·  ·

 

Resources

Raw

·  ·  ·  ·  ·  ·  ·  ·  ·  ·  ·  ·  ·

 

Refined

·  ·  ·  ·  ·

 

Food

·  ·  ·  ·  ·  ·  ·

 

Books

·  ·  ·  ·  ·  ·  ·  ·

 
 

Other

Entities

Passive

·  ·  ·  ·  ·  ·  ·  ·

 

Hostile

·  ·  ·  ·  ·  ·  ·  ·  ·  ·  ·  ·  ·  ·  ·  ·  ·  ·  ·  ·  ·  ·  ·  ·  ·  ·  ·  ·  ·  ·  ·  ·  ·  ·  ·

 

Boss

·  ·  ·  ·  ·  ·  ·  ·

 

World