Raise a Floppa - The Loop
Play Sound
Iron Turning Blank


Mod
IndustrialCraft 2
Type
Component
The Iron Turning Blank is a component added by IndustrialCraft 2, used for making the Diamond Drill and the Mining Laser. The Iron Turning Blank is modified in a Turning Table to whichever pattern is preferred.
The Iron Turning Blank is divided into five sections, and each section has five units of thickness. The thickness is clipped off in a Turning Table with the Lathing Tool to reflect a particular shape. Hovering over a Iron Turning Blank in the inventory and shifting will show the thickness of each section in the tooltip.
Recipe
Once created, the Iron Turning Blank starts with five thickness in each section.
Handle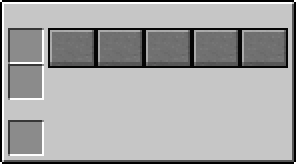 4/5
3/5
2/5
2/5
2/5
Drill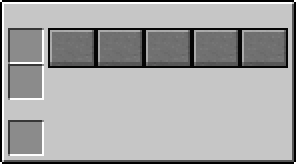 5/5
4/5
3/5
2/5
1/5
Fluted Axle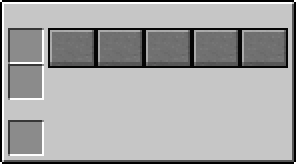 4/5
3/5
4/5
3/5
4/5
IndustrialCraft 2
 

Armor

Bronze

·  ·  ·

 

Nano

·  ·  ·  ·

 

Quantum

·  ·  ·

 

Hazmat

·  ·  ·

 

Utility

·  ·  ·  ·  ·  ·  ·  ·  ·

 
 

Agriculture

Blocks

·  ·  ·

 

Items

·  ·  ·  ·  ·  ·  ·  ·  ·  ·  ·  ·  ·

 
 

Energy and Wiring

·  ·  ·  ·  ·  ·

 

EU Storage Blocks

·  ·  ·

 

EU Charge Pads

·  ·  ·

 

EU Storage Items

·  ·  ·  ·  ·  ·

 

Transformers

·  ·  ·

 
 

Machines

Components

·  ·  ·  ·

 

Gatherers

·  ·  ·  ·  ·

 

Generators

·  ·  ·  ·  ·  ·  ·  ·

 

Processors

·  ·  ·  ·  ·  ·  ·  ·  ·  ·  ·  ·  ·  ·

 

UU-Matter Production

·  ·  ·

 

Utility

Item Based

·  ·  ·  ·  ·  ·  ·  ·

 

Fluid Based

·  ·  ·  ·

 

Other

·  ·  ·  ·

 

Upgrades

·  ·  ·  ·  ·  ·  ·  ·  ·

 

Terraforming

·  ·  ·  ·  ·  ·

 

Components

·

 

Producers

·  ·  ·  ·

 

Acceptors

·  ·  ·  ·

 

Components

Shafts

·

 

Rotor Blade

·  ·  ·

 

Kinetic Gearbox Rotor

·  ·  ·

 

·

 

Producers

·  ·  ·  ·  ·

 

Acceptors
 

Nuclear Reactor Components

Multiblock Components

·  ·  ·  ·  ·

 

Cooling

·  ·  ·  ·  ·  ·

 

Heat Management

·  ·  ·  ·  ·  ·

 

Plating

·  ·

 

Radioactive

·  ·

 

Depleted Uranium

·  ·

 

MOX

·  ·

 

Depleted MOX

·  ·

 

Pellets

·  ·

 

Other

·

 

Reflectors

·  ·

 
 

Resources

Raw

·  ·  ·  ·  ·  ·  ·  ·

 

Refined

Metal

·  ·  ·  ·  ·  ·  ·  ·  ·  ·

 

Other

·  ·  ·  ·  ·  ·  ·  ·  ·  ·

 

Advanced

·  ·  ·  ·  ·  ·  ·  ·  ·  ·  ·  ·  ·  ·  ·

 

Building

·  ·  ·  ·  ·  ·  ·  ·  ·  ·  ·

 

Destruction

·  ·

 

Radioactive

·  ·  ·  ·  ·  ·  ·

 

Byproducts

·

 

Crafting

·  ·  ·  ·  ·  ·  ·

 

Processed Ore

Crushed Ore

·  ·  ·  ·  ·  ·

 

Purified Crushed Ore

·  ·  ·  ·  ·  ·

 

Dust

Metal

·  ·  ·  ·  ·  ·  ·  ·

 

Other

·  ·  ·  ·  ·  ·  ·  ·  ·

 

Tiny Piles of Dust

Metal

·  ·  ·  ·  ·  ·  ·

 

Other

·  ·

 

·  ·  ·  ·  ·  ·  ·  ·  ·  ·  ·  ·  ·  ·  ·

 
 

Tools

Mundane

·  ·  ·  ·

 

Powered

·  ·  ·  ·  ·  ·  ·  ·  ·  ·  ·

 

Transmitters

·

 

Utility

·  ·  ·  ·  ·  ·  ·  ·  ·  ·  ·  ·

 

Boats

·  ·  ·

 
 

Legacy Items

Agriculture

·

 

Turning Table

·  ·  ·

 

Nuclear Reactors

·  ·  ·  ·  ·  ·  ·

 

Cells

·  ·  ·

 

Fuel

·  ·  ·  ·  ·  ·

 

Building