Integrated Logic Circuit


Mod
GregTech 5 Unofficial
Type
Component
Tooltip text
A Basic Circuit
The Integrated Logic Circuit is a component of all Low Voltage GregTech 5 Unofficial machines. The Basic Electronic Circuit is equivalent to the IC2 Electronic Circuit, and as such, can be used in the same recipes as the Electronic Circuit. The version received when crafting the Basic Electronic Circuit depends upon the unification config for GregTech.
Basic Electronic Circuits can also be shapelessly crafted into Integrated Circuits, which is used to configure certain electric machines.
Recipe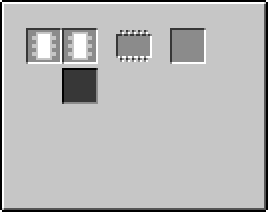 Total: 1600 EU
Usage: 8 EU/t
Voltage: 8 EU
Amperage: 1
Time: 10.0 secs
GregTech 5 Unofficial
 

Blocks

Fusion

·  ·

 

Other Generators

·  ·

 

Multiblocks

·  ·  ·  ·  ·  ·  ·  ·

 

Storage

·

 

Large Generator

·  ·  ·  ·  ·  ·

 

Other

·  ·  ·

 
 

Items

Nuclear

·  ·  ·  ·  ·  ·  ·  ·  ·  ·  ·  ·

 

Redstone

·

 

Turbines

·  ·  ·

 

Covers

·

 

Batteries

·