Raise a Floppa - The Loop
Play Sound
Ichorium


Mod
Thaumic Tinkerer
Type
Item
Ichorium is the ingot form of Ichor added by Thaumic Tinkerer. It is mainly used to craft Ichorium Tools.
Recipe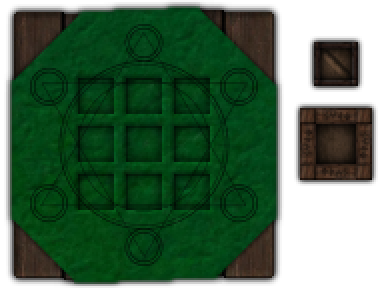 Thaumonomicon entry
"
"
More endeavours with Ichor reveal its property to blend with most mundane materials. Most of the blends result in absolutely nothing, however, you have managed to blend it with diamonds and fabric in the past, and this time, with thaumium.

This metal is extremely strong and resilient, to a point where mundane materials could never get. You haven't found any uses for it yet, but you know it shouldn't take you too long.
—
Thaumonomicon
Thaumic Tinkerer
 

Armor and Tools

Ichorcloth Armor

Elemental Ichorcloth Armor

Ichorium Tools

Awakened Ichorium Tools

Other
 

Blocks

Devices

Transportation

Miscellaneous


 

Transvector Interface


 

Transvector Dislocator
 

Items

Raw


 

Infused Seeds


 

Imbued Grains


 

Soul Aspects


 

Infused Soul Aspects

Imbued Fires

Wand Foci

Components

Potions

Baubles

Miscellaneous
 

Miscellaneous

Enchantments

Swords

Bows

Tools


 

Disintegrate


 

Shatter


 

Flaming Touch

Leggings

Boots