This page is about RotaryCraft Gears. For other uses, see Gear.
Gear






Mod
RotaryCraft
Type
Component
Gears are RotaryCraft components used in the crafting of Gear Units used for Gearboxes. HSLA Steel Gears are also used to craft machines and other components.
Recipe
Bedrock Gears are crafted in the Blast Furnace.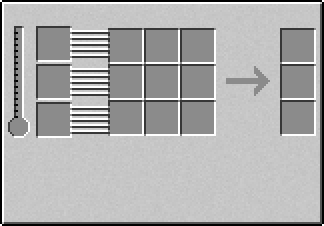 Bonus output: No
RotaryCraft
 

Blocks

Generators

·  ·  ·  ·  ·  ·  ·  ·  ·  ·  ·  ·  ·  ·  ·  ·

 

Power Transfer

Shafts

·  ·  ·  ·

 

Gearboxes

2:1

·  ·  ·  ·

 

4:1

·  ·  ·  ·

 

8:1

·  ·  ·  ·

 

16:1

·  ·  ·  ·

 

Other

·  ·  ·  ·  ·  ·  ·  ·  ·  ·  ·  ·  ·

 

Machines

Production

·  ·  ·  ·  ·  ·  ·  ·  ·  ·

 

Processing

·  ·  ·  ·  ·  ·  ·  ·  ·  ·  ·  ·  ·

 

Farming

·  ·  ·  ·  ·  ·  ·  ·

 

General

·  ·  ·  ·  ·  ·  ·  ·  ·  ·

 

Defense

·  ·  ·  ·  ·  ·  ·  ·  ·  ·  ·  ·  ·  ·  ·

 

Surveying

·  ·  ·  ·

 

Cosmetic

·  ·  ·  ·  ·  ·

 

Utility

·  ·  ·  ·  ·  ·  ·  ·  ·  ·  ·  ·  ·  ·  ·  ·  ·  ·  ·  ·  ·

 

Transport

·  ·  ·  ·  ·  ·

 

General

·  ·  ·  ·  ·

 
 

Items

Tools

General

·  ·  ·  ·  ·  ·  ·  ·  ·  ·  ·  ·  ·  ·  ·  ·  ·  ·  ·  ·  ·  ·  ·  ·  ·

 

Jetpacks

·

 

HSLA Steel

Tools

·  ·  ·  ·  ·  ·

 

Armor

·  ·  ·

 

Bedrock

Tools

·  ·  ·  ·  ·  ·

 

Armor

·  ·  ·  ·

 

Resources

·  ·  ·  ·  ·  ·  ·  ·  ·  ·  ·  ·  ·  ·  ·  ·  ·  ·  ·  ·  ·  ·  ·  ·  ·  ·  ·  ·  ·  ·  ·  ·  ·

 

Fluids

·  ·  ·

 

Components

·  ·  ·  ·  ·  ·  ·  ·  ·  ·  ·  ·  ·  ·  ·  ·  ·  ·  ·  ·  ·  ·  ·  ·  ·  ·  ·  ·  ·  ·  ·  ·  ·  ·  ·  ·  ·  ·  ·  ·  ·  ·  ·  ·  ·  ·  ·  ·  ·  ·  ·  ·  ·  ·  ·  ·  ·  ·  ·  ·  ·  ·  ·  ·  ·  ·  ·  ·  ·  ·  ·  ·  ·  ·

 

Upgrades

·  ·  ·  ·  ·  ·  ·  ·