---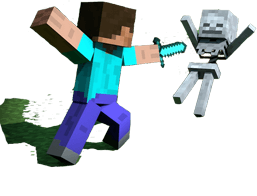 Resmi Feed The Beast Wiki'ye hoş geldiniz
Resmi Feed The Beast Wiki'ye hoş geldiniz! Burada FTB ile ilgili modlar, mod paketleri ve haritalar hakkında bilgi bulabilirsiniz. Burada Feed The Beast Wiki'de öncelikle FTB mod paketlerinde modlara odaklanıyoruz, ancak diğer modlara da izin veriliyor. Şu anda 27.815 maddemiz var. Madde düzenleme/oluşturma, şablon düzenleme/oluşturma ve bize geri bildirimde bulunma gibi birçok yardımcı yöntem vardır.
Topluluk Portali
Topluluk Rolleri
FTB Hakkında
Başlarken
Mod Paketler
Kategoriler
FTB Topluluk
Feed The Beast nedir?
FTB olarak da bilinen Feed The Beast, Minecraft için birçok modun yoğun şekilde kullanıldığı özel bir meydan okuma haritası olarak ortaya çıktı. Oyuncu, sadece küçük bir platformla boş bir dünyada başlatıldığı ve bir dizi zorluğun üstesinden gelmesi gereken Sky Block olarak bilinen bir harita türüne çok benziyordu. FTB teknoloji modlarını içerdiğinden, zorlukları ve oyuncunun ilerlemesini takip etmek için çeşitli özel blokları ve eşyaları kullanmak ve her meydan okumadan sonra otomatik olarak ödül vermek mümkün oldu.
Harita daha sonra birden fazla oyuncunun hedefleri tamamlamak için bir yarışta birbirleriyle rekabet etmesine izin verecek şekilde uyarlandı. Bu sürüm, Diritcholf20 vs Mattabase ile Twitch.TV'de canlı yayınlandıktan sonra büyük popülerlik kazandı, her ikisi de haritaya dahil olan modların çok iyi bilinen kullanıcılarıdır.
Harita halka duyuruldukça, harita dosyasını, modları ve yapılandırma ayarlarını oynatmakla ilgilenenlere dağıtmanın çok zor olduğu ortaya çıktı. Bir noktada, tüm modları kolayca dağıtılabilir bir pakette birleştirmeye ve aynı zamanda hat kurulumunu aktaracak bir başlatıcı oluşturmaya karar verildi.
Harita, anakayadan yapılan meydan okuma ve ödüllendirme yapısı ile bilinen anakaya haritası da dahil olmak üzere çeşitli iterasyonlardan geçti. Ancak FTB haritasına atıfta bulunan çoğu oyuncu, oyuncunun her meydan okumayı çözmek için yaratması gereken bir dizi öğeyi listeleyen çeşitli odaları içeren büyük bazalt piramidi ile bilinen piramit haritası anlamına gelir. Bu sürüm daha sonra FTB Insanity olarak bilinen daha sert bir sürüme güncellendi, bu da birçok oyuncunun tamamen tamamlanması için 50 ila 100 saatin üzerinde oyun süresi aldı.
Mod paketler, Minecraft Forge platformu üzerine oluşturulmuş modlar etrafında ortalanmıştır. Başlangıçta IndustrialCraft 2, BuildCraft ve RedPower 2 gibi teknik bir temanın modlarına odaklandılar. Ancak, daha sonra Thaumcraft ve Mystcraft gibi sihirli modlar gibi diğer türlere genişledi.
İlk mod paketi, Kasım 2012'de beta olarak piyasaya sürüldü. Mod yazarlarının modlarını, her şeyin sunucu tabanlı olduğu Minecraft sürüm 1.4'e güncelleme zorunluluğu nedeniyle bir süre beta durumunda kaldı. Bu süreç, paketin çekirdeği olan bazı modlar için uzun bir yol olduğunu kanıtladı.
FTB Mod Paketleri diğer sürümleri oluşturuldu; bunlara, yeni kullanıcıların bunalmış olmadan giriş ve çıkışları öğrenmelerine yardımcı olmak için mod listesini inceleyen FTB Lite da vardı. Büyülü bir doğa modlarına odaklanan bir Sihirli Dünya paketi de yayınlandı.
O zamandan beri birçok mod paketi yayınlandı ve Minecraft'ın 1.4, 1.5, 1.6, 1.7 ve 1.8 sürümlerine güncellendi. FTB Launcher'da bulunan tüm mod paketleri Modpacks sayfasında bulabilirsiniz. FTB mod paketlerinde bulunan modlar, Modlar Kategorisinde bulunabilir.
Başlatıcı, Slowpoke101 tarafından bir canlı akış sırasında alfa olarak yayınlandı. İndirme sayısı sunucuyu hızla boğarak birçok kullanıcıyı hayal kırıklığına uğrattı. Sunucu sorunlarını çözdükten sonra bir beta sürümü yayınlandı. Bunu kısa süre sonra feed-the-beast.com adlı bir web sitesi izledi.
Başlatıcının ana özellikleri şunlardır:
Otomatik olarak FTB mod paketleri ve onaylı üçüncü taraf mod paketleri listesini indirme.
Otomatik olarak tüm mod yükleme dosyalarını indirme ve Minecraft örneğinin oluşturulması.
Mod paketlerinde bulunan modların tüm geliştiricilerinden tam dağıtım desteği.
Tüm mod bloklarına, eşyalara, boyutlara, yaratıklara, büyülere ve sıvılara benzersiz kimlikler atayarak, Minecraft'ın çökmesine neden olan ve modları manüel olarak yüklemeye çalışan kullanıcıların sık sık muzdarip olduğu çakışmaları önleyen planlı bir yapılandırma dosyaları kümesi.
Otomatik olarak Feed Beast meydan haritaları gibi özellikli haritalar indirme.
Önceden yapılandırılmış sunucu örneklerinin indirilmesini destekler, yöneticilerin modları bir sunucuda barındırmasını kolaylaştırır.
Şimdi Feed The Beast'i biraz öğrendiğinize göre, başlatıçıyı nasıl kuracağınızı, bir mod paketi seçip oynamaya başlamak için Başlarken sayfasına gidin!

Modlar
Template:Alphabetical category list/tr