---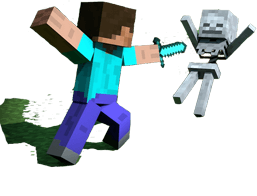 Laipni lūdzam oficiālajā Feed The Beast vikipēdijā
Laipni lūdzam oficiālajā Feed The Beast vikipēdijā! Šeit jūs varat atrast informāciju par modifikācijām, modifikāciju komplektiem un kartēm, kas saistītas ar FTB. Šeit, Feed The Beast vikipēdijā, mēs galvenokārt koncentrējamies uz modifikācijām FTM modifikāciju komplektos, taču ir atļautas arī citas modifikācijas. Mums šobrīd ir 27,815 rakstu. Ir daudz veidu, kā jūs varat palīdzēt, ieskaitot rakstu rediģēšanu/izveidošanu, veidņu rediģēšanu/izveidošanu un vienkārši sniedzot mums atsauksmi.
Kopienas portāls
Kopienas lomas
Par FTB
Darba sākšana
Modpacks
Kategorijas
FTB kopiena
Kas ir Feed The Beast?
Feed the Beast, kas pazīstams arī kā FTB, radās kā pielāgota izaicinājumu karte Minecraft, kas ļoti izmantoja daudzas modifikācijas. Tā bija līdzīga kartes tipam, kas pazīstams kā Sky Block, kur spēlētājs tiek palaists tukšā pasaulē ar tikai nelielu platformu, un viņam jāpārvar izaicinājumu virkne. Tā kā FTB iekļāva tehniskas modifikācijas, bija iespējams izmantot dažādus pielāgotos blokus un priekšmetus, lai sekotu izaicinājumiem un spēlētāja gaitām, kā arī automātiski piešķirtu balvas pēc katra izaicinājuma izpildīšanas.
Pēc tam karte tika pielāgota, lai vairāki dalībnieki varētu sacensties savā starpā sacensībās, lai sasniegtu mērķus. Šī versija ieguva lielu popularitāti pēc tam, kad tā tika tiešraidē straumēta vietnē Twitch.TV ar Direwolf20 un Mattabase, kas ir abi ļoti labi zināmie kartes iekļauto modifikāciju lietotāji.
Kad karte tika publiskota, kļuva redzams, ka bija ļoti grūti izplatīt kartes failu, modifikācijas un konfigurācijas iestatījumus tiem, kas ir ieinteresēti to spēlēt. Kādā brīdī tika pieņemts lēmums visas modifikācijas apvienot viegli sadalāmos komplektos, kā arī izveidot palaidēju, kas straumētu līnijas instalēšanu.
Kartei tika veiktas dažādas iterācijas, ieskaitot klintsakmens karti - pazīstamu ar izaicinājumu un atalgojuma struktūru, kas veidota no klintsakmens. Tomēr lielākā daļa spēlētāju, kas atsaucas uz FTB karti, patiesībā nozīmē piramīdas karti, kas pazīstama ar savu lielo bazalta piramīdu, kurā ietilpa dažādas telpas, kurās bija uzskaitīts priekšmetu komplekts, kas spēlētājam bija jāizveido, lai atrisinātu katru izaicinājumu. Pēc tam šī versija tika atjaunināta uz grūtāku versiju, kas pazīstama kā FTB Insanity, un daudziem spēlētājiem bija nepieciešams no 50 līdz pat vairāk nekā 100 spēles stundām, lai to pilnībā pabeigtu.
Modifikāciju komplekti ir koncentrēti ap modifikācijām, kas veidoti uz Minecraft Forge platformas. Sākotnēji tie koncentrējās uz tādām tehniskas tēmas modifikācijām kā IndustrialCraft 2, BuildCraft un RedPower 2. Tomēr pēc tie tas paplašinājās, iekļaujot citus žanrus, piemēram, tādas burvju modifikācijas kā Thaumcraft un Mystcraft.
Sākotnējais modifikāciju komplekts tika izlaists kā beta versija 2012. gada novembrī. Tas kādu laiku palika beta statusā, jo modifikāciju autoriem bija nepieciešams atjaunināt savas modifikācijas uz Minecraft 1.4 versiju, kur viss kļuva balstīts uz serveri. Šis process izrādījās garš ceļš dažām modifikācijām, kas bija komplekta pamatā.
Tika izveidotas arī citas FTB modifikāciju komplektu versijas, ieskaitot FTB Lite, kas saīsināja modifikāciju sarakstu, lai jaunajiem lietotājiem palīdzētu apgūt aspektus, nepārspīlējot. Tika izlaists arī Magic World modifikāciju komplekts, kas koncentrējās uz burvju dabas modifikācijām.
Kopš tā laika ir izlaisti daudzi modifikāciju komplekti, un tie ir atjaunināti uz Minecraft 1.4, 1.5, 1.6, 1.7 un 1.8 versijām. Visus FTB palaidējā parādītos modifikāciju komplektus var atrast Modpacks lapā. Modifikācijas, kas iekļautas FTB modifikāciju komplektos, ir atrodami kategorijā Mods.
Palaidējs tika izlaists kā alfa tiešraides laikā ar Slowpoke101 palīdzību. Lejupielāžu skaits ātri satrieca serveri, daudziem lietotājiem radot neapmierinātību. Pēc servera problēmu novēršanas tika izlaista beta versija. Drīz tika izveidota vietne feed-the-beast.com.
Palaidēja galvenās iezīmes ir:
Automātiski lejupielādēt FTB modifikāciju komplektus un apstiprināto trešo personu modifikāciju komplektu sarakstu.
Automātiski lejupielādēt visas modifikācijas instalācijas failus un īstenot Minecraft prasības.
Pilns izplatīšanas atbalsts no visiem modifikāciju izstrādātājiem, kas ir iekļauti modifikāciju komplektos.
Plānots konfigurācijas failu komplekts, piešķirot unikālus ID visiem modifikāciju blokiem, priekšmetiem, dimensijām, radījumiem, apburtiem elementiem un šķidrumiem, novēršot pārklāšanos, kas izraisa Minecraft avāriju, un bija bieža lietotāju daļa, kuri mēģināja manuāli instalēt modifikācijas.
Automātiski lejupielādēt piedāvātās kartes, piemēram, izaicinājumu kartes Feed the Beast.
Atbalsta iepriekš konfigurētu serveru lejupielādi, padarot administratoriem ļoti vienkāršu modifikāciju uzņemšanu serverī.
Tagad, kad jūs jau mazliet zināt par Feed the Beast, dodieties uz lapu Darba sākšana, lai uzzinātu, kā instalēt palaidēju, izvēlēties modifikāciju komplektu un sākt spēlēt!