---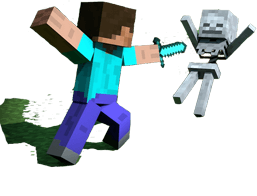 Bienvenido/a a la Wiki Oficial de Feed The Beast
¡Bienvenido/a a la Wiki Oficial de Feed The Beast! Aquí, vos podés encontrar información de mods, paquetes de mods, y mapas relacionado con FTB. Aquí a la Wiki de Feed The Beast, nosotros nos concentramos en mods de paquetes de FTB, pero otros mods están permitidos también. Nosotros actualmente tenemos 27 820 artículos. Hay muchas maneras en que nos podés ayudar, incluyen artículos editandos/creandos, plantillas editandos/creandos, y simplemente darnos su opinión.
Portal para la Comunidad
Roles en la Wiki de FTB
Sobre FTB
Introducción
Modpacks
Categorías
Comunidad de FTB
¿Qué es Feed The Beast?
Feed the Beast, también conocido como FTB, es de un mapa de retos para Minecraft que hace un uso intensivo de muchos mods. Fue muy parecido a un tipo de mapa conocido como Skyblock, cuando el jugador es comenzado en un mundo de nada con solo una plataforma pequeña, y ello necesita superar un series de retos. Ya que FTB incluye mods tecnológicos, es posible a usar varios bloques y artículos personalizados para hacer un seguimiento de los logros y el progreso del jugador, cada vez que completas un reto te dan la recompensa automáticamente.
El mapa está adaptado para permitir múltiples jugadores que compiten en una carrera a ver quien completa antes los objetivos. Este versión consiguió gran popularidad después de estuvo live-streamed en Twitch.TV con Direwolf20 y Mattabase, ambos son usuarios conocidos por los mods includos en la mapa.
Cuando la mapa estuvo publicado al público, Se hizo evidente era muy difícil distribuir el archivo de mapa, mods, y ajustes de configuración para hacer esto más interesante. En algún momento se tomo la decisión de combinar todos de los mods en un pack que sea fácil de distribuir, y crear un launcher que aceleró y automatizó la instalación.
El mapa ha tenido varias interacciones, incluyen el mapa Bedrock/piedra base - conocido por los retos y recompensas que da una estructura de bedrock/piedra base. Sin embargo la mayoría de jugadores que se refieren a los mapas de FTB, verdaderamente ellos dicen que el mapa de la pirámide, cuál es conocido por su gran pirámide de basalto que incluye varios cuartos que enumeraban un conjunto de elementos que el jugador tenía que crear para resolver cada desafío. Este versión se ha actualizado a una versión más difícil, conocido como FTB locura, en cuál los jugadores requirieren 50 a más de 100 horas de tiempo para jugarlo completo.
Los modpaquetes están centrado en mods que están fornido en la platforma de Minecraft Forge. Ellos primero concentraron en mods tecnologíos, como IndustrialCraft 2, BuildCraft, y RedPower 2. Sin embargo, entonces amplió a otros géneros, como mods mágicos como Thuamcraft y Mystcraft.
El primer modpack estuvo en beta en noviembre de 2012. Se quedó como beta por algún tiempo porque necesitaba que los autores del mod actualizaran los mods a la versión 1.4 de Minecraft, donde todas las cosas se volvieron "Basados en servidores". Este proceso resultó un largo camino para algunos de los mods que era el nucleo del pack.
Otras versiónas de los Modpaquetes FTB estuvo creado, incluyen FTB Lite, cuál aldegazó la lista de mods a ayudar con usuarios nuevos aprendiendo los entradas y salidas sin ellos estando abrumado. Un paquete de Mundo Mágico, cuál concentrado en mods mágicos, estuvo publicado también.
Muchos modpaquetes han estado publicados, y han estado actualizando a las versiónas de 1.4, 1.5, 1.6, 1.7, y 1.8 de Minecraft. Todos paquetes en el FTB Launcher se pueden encontrar en la página de Modpaquetes. Los Mods incluidos en el modpaquetes FTB se pueden encontrar en la Categoría de los Mods.
El launcher estuvo publicado como alpha durante un livestream por Slowpoke101. El número de descargas ambrumaron rápidisimo al servidor, dejando muchos usuarios fustrados. Después de la pregunta del servidor estuvo resolvido, un versión beta estuvo publicado. Un sitio web, feed-the-beast.com, pronto seguido.
Las características principales del launcher son:
Se descarga automáticamente una lista de modpacks FTB y mods de terceros aprobados.
Se descarga automáticamente todos archivos de instalación del mod y creando una instancia en Minecraft.
Soporte de distribución completo para todos los creadores de mods incluidos en el modpack.
Un conjunto planificado de archivos de configuración, asignando IDs únicos a todos los bloques de mods, artículos, dimensiones, criaturas, encantamientos, y líquidos, que impide conflictos para causar el crash de Minecraft y frecuentemente una perdida de usuarios que intentaban instalar manualmente los mods.
Se descarga automáticamente mapas destacados, como los mapas de retos de "Feed the Beast".
Soporte para descargar servidores pre-configurados, hacer esto es muy fácil para los administradores del host de mods en el servidor.
¡Ahora que sabés un poqui sobre en "Feed the Beast" FTB, ve a la página de Introducción a aprender como instalar el launcher, escoge un paquete, y a jugar!