---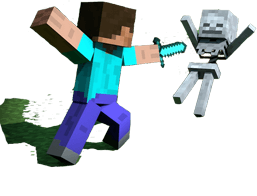 Vítejte na Oficiální Feed The Beast Wiki
Vítejte na Oficiální Feed The Beast Wiki! Zde najdete informace o módech, modpacích, a mapách spojených s FTB. Zde, na Feed The Beast Wiki, se primárně zaměřujeme na módy FTB modpacků, ale můžete zde najít i ostatní módy. V této chvíli Vám je přístupno 27 814 článků. Existuje mnoho způsobů, jak můžete pomoci, včetně úpravy/vytvoření článku, úpravy/vytvoření šablony, můžete také pomoci jednoduchým poskytnutím zpětné vazby.
Komunitní portál
Komunitní role
O FTB
Začínáme
Modpacky
Kategorie
Komunita FTB
Co je Feed The Beast?
Feed the Beast, téže FTB, originálně mapas výzvami v Minecraftu, která používala značné množství módů. Hra byla velmi podobné typu mapy známé jako Sky Block, kde hráč začíná ve prázdném světě s malou platformou a musí překonat řadu výzev. Protože FTB zahrnuje technologické mody, bylo možné použít vlastní bloky a předměty pro sledování výzev a pokroku hráče a také automaticky udělovat odměny po splnění každé výzvy.
Mapa byla poté upravena tak, aby umožnila více hráčům soutěžit proti sobě v závodě o dokončení cílů. Tato verze získala velkou popularitu po přímém přenosu na Twitch.TV s Direwolf20 vs Mattabase, což jsou velmi známí uživatelé módů zahrnutých v mapě.
Poté, co byla mapa zveřejněna, vyšlo najevo, že je velmi obtížné distribuovat soubor s mapou, módy a nastavení konfigurace těm, kteří se zajímají o jeho hraní. V určitém okamžiku bylo rozhodnuto sloučit všechny módy do snadno distribuovatelného balíčku a také vytvořit spouštěč, který by zjednodušil instalaci.
Mapa prošla různými iteracemi, včetně mapy podloží - známé pro výzvu a strukturu odměny z podloží. Většina hráčů, kteří odkazují na mapu FTB, myslí pyramidovou mapu, známou pro svou velkou čedičovou pyramidu, která zahrnovala různé místnosti, které obsahovaly řadu předmětů, které musel hráč vytvořit, aby dokončil dané výzvy. Tato verze byla poté aktualizována na těžší verzi, známou jako FTB Insanity, která trvala více než 100 hodin herního času, než ji hráči dokončili.
Modpacky jsou soustředěny kolem módů postavených na platformě Minecraft Forge. Zpočátku se zaměřovali na technické módy, jako jsou IndustrialCraft 2, BuildCraft a RedPower 2. Poté se však řady módů o další žánry, jako jsou magické mody jako Thaumcraft a Mystcraft.
Počáteční modpack byl vydán jako beta v listopadu 2012. Po určitou dobu zůstal ve stavu beta, protože autoři modů museli aktualizovat své módy na verzi Minecraftu 1.4, kdy módy začaly vyžadovat zázemí serveru. Tento proces se ukázal jako velmi dlouhý pro několik modů, které byly součástí jádra balíčku.
Byly vytvořeny další verze FTB Modpacků, včetně FTB Lite, který zúžil seznam modů, aby pomohl novým uživatelům naučit se informace a výstupy, aniž by se ve hře naprosto ztratili. Byl vydán také balíček magického světa, který se zaměřil na magické módy.
Od té doby bylo vydáno mnoho modpacků a byly aktualizovány na verze Minecraftu 1.4, 1.5, 1.6, 1.7 a 1.8. Všechny modpacky obsažené v FTB Launcheru najdete na stránce Modpacky. Mody obsažené v modpacích FTB najdete v kategorii Mods/cs.
Spouštěč byl propuštěn jako alfa během živého vysílání od Slowpoke101. Počet stažení rychle přehřál server, to mnoho uživatelů frustrovalo. Po vyřešení problémů se serverem byla vydána beta verze. Brzy následoval web, feed-the-beast.com.
Hlavní vlastnosti spouštěče jsou:
Automatické stahování seznamu modpacků FTB a schválených modpacků třetích stran.
Automatické stahování všech instalačních souborů módů a vytvoření instance Minecraftu.
Plná podpora od všech vývojářů módů zahrnutých do modpacků.
Plánovaná sada konfiguračních souborů, přiřazující jedinečná ID ke všem blokům modů, předmětům, dimenzím, stvořením, očarováním a tekutinám, zabraňující problémům, které způsobují zhroucení Mineraftu, a bylo častou volbou uživatelů, kteří se pokoušeli ručně instalovat módy.
Automatické stahování doporučených map, jako jsou mapy s výzvami od Feed the Beast.
Podporuje stahování předem nakonfigurovaných instancí serveru, což administrátorům velmi usnadňuje hostování módů na serveru.
Nyní, když víte něco o Feed the Beast, přejděte na stránku Začínáme, kde se dozvíte, jak nainstalovat spouštěč, vybrat si modpack a začněte hrát!