Raise a Floppa - The Loop
Play Sound
This page is about the Ender Spectacles added by Better With Mods. For other uses, see Ender Spectacles.
Ender Spectacles


Mod
Better With Mods
Type
Item
Properties
Armor rating
1 ()
Durability
55
Enchantability
15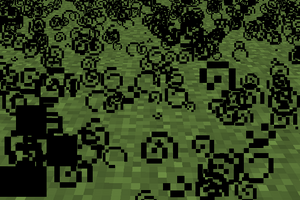 The Ender Spectacles are an item added by Better With Mods. They can be used in the head armour slot to give the player the "True Sight" status effect. In turn, this gives the player the ability to see where mobs can spawn by displaying a swirly, black particle effect on the ground.
The Ender Spectacles will also protect the player from Endermen while worn.
Recipe
Better With Mods
 

Blocks

Decorative

Wooden

Grates

·  ·  ·  ·  ·

 

Slats

·  ·  ·  ·  ·

 

Benches

·  ·  ·  ·  ·

 

Tables

·  ·  ·  ·  ·

 

Chimes

Bamboo Chimes

·  ·  ·  ·  ·

 

Wind Chimes

·  ·  ·  ·  ·

 

Minimized Blocks

Vases

·  ·  ·  ·  ·  ·  ·  ·  ·  ·  ·  ·  ·  ·  ·

 

Candles

·  ·  ·  ·  ·  ·  ·  ·  ·  ·  ·  ·  ·  ·  ·  ·

 

Miscellaneous

Slabs

·  ·

 

Stones

Other

·  ·  ·  ·  ·  ·  ·  ·  ·  ·  ·  ·  ·  ·  ·  ·  ·

 

Functional

Devices

Mechanical Devices

·  ·  ·  ·  ·  ·  ·  ·  ·  ·  ·  ·  ·

 

Redstone Devices

·  ·  ·  ·  ·  ·  ·  ·

 

Mechanical Generators

Ceramics

Other

Urns

·  ·  ·

 

Planters

·  ·  ·  ·  ·  ·  ·  ·  ·  ·

 

·  ·  ·  ·  ·  ·  ·  ·  ·  ·  ·  ·  ·

 
 

Items

Tools and Armour

Tools

·  ·  ·  ·  ·  ·  ·  ·  ·  ·

 

Armor

·  ·  ·  ·  ·  ·  ·  ·  ·  ·  ·  ·

 

Materials

Bark

·  ·  ·  ·  ·  ·

 

Piles

·  ·  ·

 

Dusts

·  ·  ·  ·

 

·  ·  ·  ·  ·  ·  ·  ·  ·  ·  ·  ·  ·  ·  ·  ·  ·  ·  ·  ·  ·  ·  ·  ·  ·  ·  ·

 

Components

·  ·  ·  ·  ·  ·  ·  ·  ·  ·  ·  ·  ·  ·  ·  ·  ·  ·  ·  ·  ·  ·  ·

 

Food

·  ·  ·  ·  ·  ·  ·  ·  ·  ·  ·  ·  ·  ·  ·  ·  ·  ·  ·  ·  ·  ·  ·  ·  ·  ·  ·  ·  ·  ·  ·  ·

 

Miscellaneous

·  ·  ·  ·  ·