Raise a Floppa - The Loop
Play Sound
This page is about Cursed Earth from Extra Utilities 2. For other uses, see Cursed Earth.
Cursed Earth


Mod
Extra Utilities 2
Type
Solid block
Cursed Earth is a block added by Extra Utilities 2. It is created by using a Drop of Evil on Dirt or Grass. Only the block the Drop of Evil was used on can be harvested with Silk Touch
Hostile mobs spawn at a vastly increased rate on it and spawn with a large bonus to their attack damage and movement speed, and also appear black. When initially created, it quickly spreads through Dirt and Grass in a large area, then continue to spread to nearby Dirt. Cursed Earth can not cross gaps while initially spreading, but can go up and down 1 block.
Setting Cursed Earth on fire causes the fire to quickly spread to the whole patch, turning it back to Dirt as the fire finishes burning.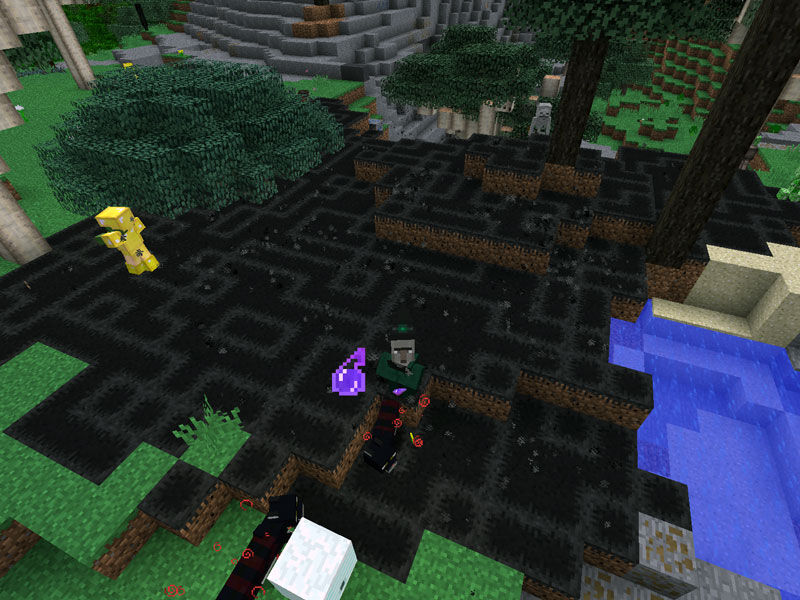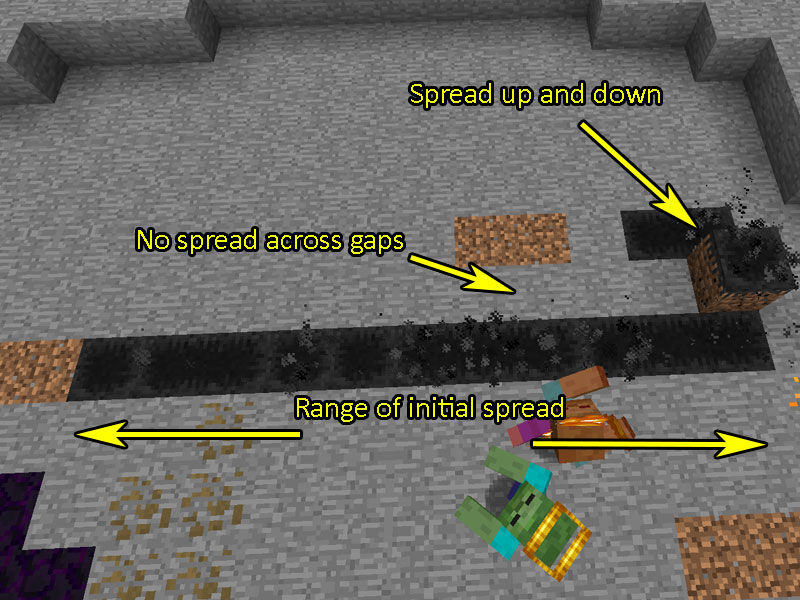 Extra Utilities 2
 

Blocks

GP generators

RF generators

Spikes

Drums

Trash Cans

Transfer

Misc devices


 Cursed Earth

 

Power Overload

Terraformer/Climograph

Glass

Decorative

Components
 

Items

Angel Rings

Wands

Sickles

Weapons

Upgrades

Potions

Misc utilities


 

Flat Transfer Node (Fluids)


 

Flat Transfer Node (Items)

Components
 

Misc

Villagers

Enchantments

Trees

Misc