Corrupting
Mod
Forbidden Magic
Type
Enchantment
Corrupting is a pickaxe enchantment added by Forbidden Magic. When a Corrupted pickaxe mines any Infused Stone, any of the seven Nether Shards (e.g., the Gluttony Shard) has a chance to be dropped in place of its regular shards.
Recipe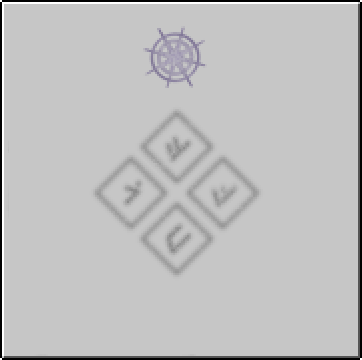 This infusion has an instability of "Moderate" and consumes 6 XP levels.
Thaumonomicon entry
"
"
The Nether is great and all, but it's also kind of a ... Hell Hole.
The Corrupting enchant allows you to harvest Nether Shards without having to be in the Nether. A pickaxe enchanted with Corrupting will randomly corrupt harvested elemental shards, changing them into nether shards. The shards only seem susceptible while they are encased in infused stone, so corrupting a shard cluster will have no effect.
—
Thaumonomicon
Forbidden Magic
 

Tools

Chameleon


 

Chameleon Shovel


 

Chameleon Pickaxe


 

Chameleon Axe


 

Chameleon Sword

Miscellaneous


 

Axe of the Skulltaker


 

Diabolist Fork


 

Pickaxe of Distortion


 

Rapier of the Strix


 

Shovel of the Purifier


 

Sword of the Dragonslayer
 

Components

Nuggets

Shards

Infernal
 

Wands

Wand Rods


 

Inert Blood Rod


 

Blood Rod


 

Silent Dreamwood Rod


 

Dreamwood Rod


 

Eldritch Rod


 

Infernal Rod


 

Dormant Livingwood Rod


 

Livingwood Rod


 

Profane Rod


 

Tainted Rod


 

Witchwood Rod

Staff Cores


 

Blood Staff Core


 

Dreamwood Staff Core


 

Witchwood Staff Core

Wand Caps


 

Alchemical Cap


 

Inert Elementium Cap


 

Elementium Cap


 

Inert Manasteel Cap


 

Manasteel Cap


 

Terrasteel Cap


 

Vinteum Cap

Miscellaneous
 

Flowers

Botania


 

Bloodthorn


 

Euclidaisy


 

Tainthistle


 

Whisperweed

Miscellaneous
Resources

 

Tainted Sapling


 

Tainted Log


 

Tainted Planks


 

Tainted Leaves


 

Tainted Fruit


 

Hexcoal


 

Tainted Stone


 

Tainted Stone Bricks
 

Items

Blood Magic

Scribing Tools


 

Bloody Scrivener's Tools


 

Bound Scribing Tools


 

Primal Scribing Tools

Baubles

Miscellaneous


 

Blank Imprinting Crystal


 

Thaumic Cake


 

Wrath Cage
Enchantments
Consuming

Educational

Fiery Core

Voidtouched