Fire Emblem Warriors: Three Hopes - The Loop
Play Sound
This page is about RotaryCraft Coal Coke. For other uses, see Coal Coke.
Coal Coke


Mod
RotaryCraft
Type
Item
Coal Coke is an item in RotaryCraft. It is used as an alternative to Coal for use in the Blast Furnace when smelting Iron Ingots into HSLA Steel Ingots. As with regular Coal, in the Blast Furnace, Coal Coke is not a fuel.
Recipe
1-9 Coal Coke can be created at the same time.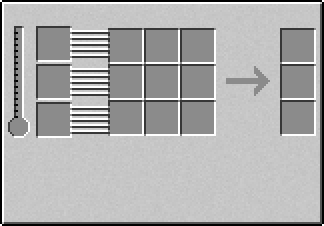 Bonus output: No
RotaryCraft
 

Blocks

Generators

·  ·  ·  ·  ·  ·  ·  ·  ·  ·  ·  ·  ·  ·  ·  ·

 

Power Transfer

Shafts

·  ·  ·  ·

 

Gearboxes

2:1

·  ·  ·  ·

 

4:1

·  ·  ·  ·

 

8:1

·  ·  ·  ·

 

16:1

·  ·  ·  ·

 

Other

·  ·  ·  ·  ·  ·  ·  ·  ·  ·  ·  ·  ·

 

Machines

Production

·  ·  ·  ·  ·  ·  ·  ·  ·  ·

 

Processing

·  ·  ·  ·  ·  ·  ·  ·  ·  ·  ·  ·  ·

 

Farming

·  ·  ·  ·  ·  ·  ·  ·

 

General

·  ·  ·  ·  ·  ·  ·  ·  ·  ·

 

Defense

·  ·  ·  ·  ·  ·  ·  ·  ·  ·  ·  ·  ·  ·  ·

 

Surveying

·  ·  ·  ·

 

Cosmetic

·  ·  ·  ·  ·  ·

 

Utility

·  ·  ·  ·  ·  ·  ·  ·  ·  ·  ·  ·  ·  ·  ·  ·  ·  ·  ·  ·  ·

 

Transport

·  ·  ·  ·  ·  ·

 

General

·  ·  ·  ·  ·

 
 

Items

Tools

General

·  ·  ·  ·  ·  ·  ·  ·  ·  ·  ·  ·  ·  ·  ·  ·  ·  ·  ·  ·  ·  ·  ·  ·  ·

 

Jetpacks

·

 

HSLA Steel

Tools

·  ·  ·  ·  ·  ·

 

Armor

·  ·  ·

 

Bedrock

Tools

·  ·  ·  ·  ·  ·

 

Armor

·  ·  ·  ·

 

Resources

·  ·  ·  ·  ·  ·  ·  ·  ·  ·  ·  ·  ·  ·  ·  ·  ·  ·  ·  ·  ·  ·  ·  ·  ·  ·  ·  ·  ·  ·  ·  ·  ·

 

Fluids

·  ·  ·

 

Components

·  ·  ·  ·  ·  ·  ·  ·  ·  ·  ·  ·  ·  ·  ·  ·  ·  ·  ·  ·  ·  ·  ·  ·  ·  ·  ·  ·  ·  ·  ·  ·  ·  ·  ·  ·  ·  ·  ·  ·  ·  ·  ·  ·  ·  ·  ·  ·  ·  ·  ·  ·  ·  ·  ·  ·  ·  ·  ·  ·  ·  ·  ·  ·  ·  ·  ·  ·  ·  ·  ·  ·  ·  ·

 

Upgrades

·  ·  ·  ·  ·  ·  ·  ·