World of Warcraft: Dragonflight - The Loop
Play Sound
This page is about the material from GregTech and, to some extent, Galacticraft. For other uses, see Cheese.
Cheese is a food material added by several mods. It is mostly obtained by processing Milk in some way.
Galacticraft
As added by Galacticraft
Cheese Ore generates between layers Y=0 and Y=128 with a frequency of 12 clumps within every chunk on the Moon. The ore drops a Cheese Curd, which can be eaten or crafted into a Block of Cheese if the player has a Milk Bucket, which behaves similarly to Cake(In fact, WAILA identifies it as Cake). Being the only effective natural food source on it, it's a rather important ore.
GregTech 6
As added by GregTech 6
Cheese can be obtained by processing Milk in a Coagulator. It can be used to create various cheese sandwiches, Raw Pizza Hawaii and Raw Pizza Margherita.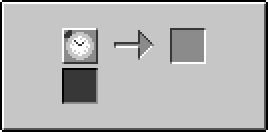 Time: 1024 ticks
Galacticraft
If Galacticraft is installed, Cheese ore veins can be found on the Moon with weight of 100 between layers Y=10 and Y=90, which contain Cheese Ore as top, bottom and between ore and Selenium Ore as a spread ore. Cheese Ore has no byproducts, so processing it will always yield Cheese.