Capitalist
Mod
Forbidden Magic
Type
Enchantment
Capitalist is a weapon enchantment added by Forbidden Magic. When applied, it enables you to collect emerald fragments from killing hostile mobs and emeralds from killing villagers.
Recipe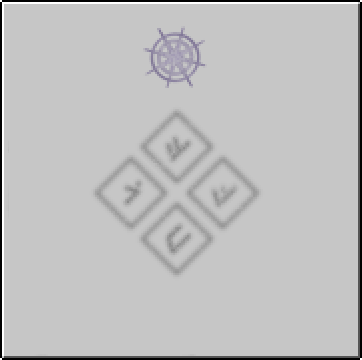 This recipe will consume 6 XP levels from a nearby player and has an instability rating of "Very High".
Thaumonomicon entry
"
"
You've discovered a weapon enchantment that allows you to profit from taking lives. Every time a Capitalist weapon slays a hostile creature, there's a chance to drop an Emerald Fragment. If a Capitalist Weapon is used to kill a villager, it will instead drop one of the villager's emeralds.
—
Thaumonomicon
Forbidden Magic
 

Tools

Chameleon


 

Chameleon Shovel


 

Chameleon Pickaxe


 

Chameleon Axe


 

Chameleon Sword

Miscellaneous


 

Axe of the Skulltaker


 

Diabolist Fork


 

Pickaxe of Distortion


 

Rapier of the Strix


 

Shovel of the Purifier


 

Sword of the Dragonslayer
 

Components

Nuggets

Shards

Infernal
 

Wands

Wand Rods


 

Inert Blood Rod


 

Blood Rod


 

Silent Dreamwood Rod


 

Dreamwood Rod


 

Eldritch Rod


 

Infernal Rod


 

Dormant Livingwood Rod


 

Livingwood Rod


 

Profane Rod


 

Tainted Rod


 

Witchwood Rod

Staff Cores


 

Blood Staff Core


 

Dreamwood Staff Core


 

Witchwood Staff Core

Wand Caps


 

Alchemical Cap


 

Inert Elementium Cap


 

Elementium Cap


 

Inert Manasteel Cap


 

Manasteel Cap


 

Terrasteel Cap


 

Vinteum Cap

Miscellaneous
 

Flowers

Botania


 

Bloodthorn


 

Euclidaisy


 

Tainthistle


 

Whisperweed

Miscellaneous
Resources

 

Tainted Sapling


 

Tainted Log


 

Tainted Planks


 

Tainted Leaves


 

Tainted Fruit


 

Hexcoal


 

Tainted Stone


 

Tainted Stone Bricks
 

Items

Blood Magic

Scribing Tools


 

Bloody Scrivener's Tools


 

Bound Scribing Tools


 

Primal Scribing Tools

Baubles

Miscellaneous


 

Blank Imprinting Crystal


 

Thaumic Cake


 

Wrath Cage
Enchantments
Consuming

Educational

Fiery Core

Voidtouched