This page is about the Blasting Oil added by Better With Mods. For other uses, see Blasting Oil.
Blasting Oil


Mod
Better With Mods
Type
Item
Technical details
Ore dictionary name
listAllExplosives
Blasting Oil is an explosive item added by Better With Mods. Its main use is for creating Dynamite.
Recipe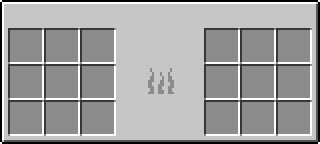 Disruptions
If the player takes any kind of damage other than those listed below while having Blasting Oil anywhere in their inventory, the Blasting Oil will be disrupted and explode, causing immediate death. The player's items will also be blown up in the process. The following is a list of all the default methods of damage that do not disrupt Blasting Oil:
Drowning
Falling out of the world
Starving
Wither damage
Cramming (when there are too many Mobs in one place)
Generic (unused)
The list can be modified in the mods config file.
Better With Mods
 

Blocks

Decorative

Wooden

Grates

·  ·  ·  ·  ·

 

Slats

·  ·  ·  ·  ·

 

Benches

·  ·  ·  ·  ·

 

Tables

·  ·  ·  ·  ·

 

Chimes

Bamboo Chimes

·  ·  ·  ·  ·

 

Wind Chimes

·  ·  ·  ·  ·

 

Minimized Blocks

Vases

·  ·  ·  ·  ·  ·  ·  ·  ·  ·  ·  ·  ·  ·  ·

 

Candles

·  ·  ·  ·  ·  ·  ·  ·  ·  ·  ·  ·  ·  ·  ·  ·

 

Miscellaneous

Slabs

·  ·

 

Stones

Other

·  ·  ·  ·  ·  ·  ·  ·  ·  ·  ·  ·  ·  ·  ·  ·  ·

 

Functional

Devices

Mechanical Devices

·  ·  ·  ·  ·  ·  ·  ·  ·  ·  ·  ·  ·

 

Redstone Devices

·  ·  ·  ·  ·  ·  ·  ·

 

Mechanical Generators

Ceramics

Other

Urns

·  ·  ·

 

Planters

·  ·  ·  ·  ·  ·  ·  ·  ·  ·

 

·  ·  ·  ·  ·  ·  ·  ·  ·  ·  ·  ·  ·

 
 

Items

Tools and Armour

Tools

·  ·  ·  ·  ·  ·  ·  ·  ·  ·

 

Armor

·  ·  ·  ·  ·  ·  ·  ·  ·  ·  ·  ·

 

Materials

Bark

·  ·  ·  ·  ·  ·

 

Piles

·  ·  ·

 

Dusts

·  ·  ·  ·

 

·  ·  ·  ·  ·  ·  ·  ·  ·  ·  ·  ·  ·  ·  ·  ·  ·  ·  ·  ·  ·  ·  ·  ·  ·  ·  ·

 

Components

·  ·  ·  ·  ·  ·  ·  ·  ·  ·  ·  ·  ·  ·  ·  ·  ·  ·  ·  ·  ·  ·  ·

 

Food

·  ·  ·  ·  ·  ·  ·  ·  ·  ·  ·  ·  ·  ·  ·  ·  ·  ·  ·  ·  ·  ·  ·  ·  ·  ·  ·  ·  ·  ·  ·  ·

 

Miscellaneous

·  ·  ·  ·  ·