Altar Diviner
Mod
Sanguimancy
Type
Solid block
Tooltip text
Altar Automation MK1
The Altar Emitter is the answer to the first stage of automating the Blood Altar, and was added by Sanguimancy. This block can be set to check the Blood Altar for a given amount of Life Essence, and emits a redstone signal when said amount is reached or passed. The required amount can be modified by right-clicking (+100), or shift right-clicking (-100).
To work correctly, the Altar Emitter needs to be placed in one of the four spots it is in the picture below. A tooltip was added for in-game remembrance.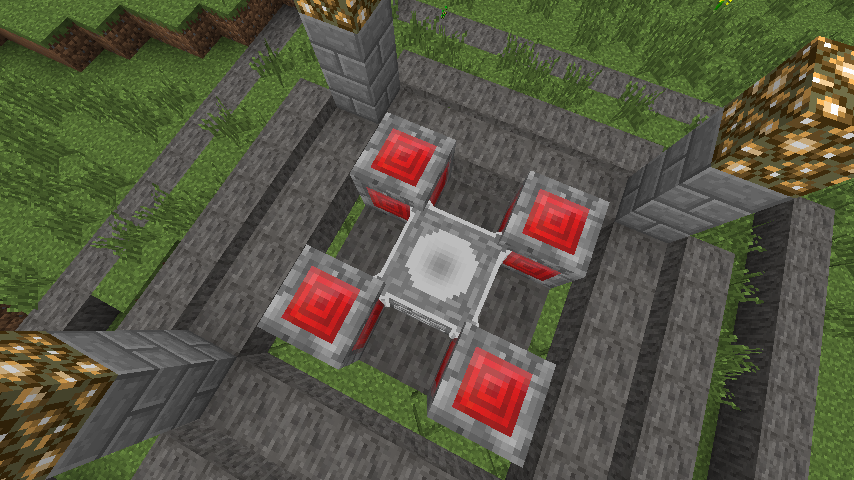 Sanguimancy
Items

·  ·  ·  ·  ·  ·  ·

 
Blocks

·  ·  ·  ·  ·

 
Rituals

Drill of the Dead ·

The Vulcanos Frigius

 ·

The Great Deletion

 ·

The Enlightenment

 ·

The Timberman

 ·

The Filler

 ·

Hymn of Siphoning

 ·

Aura of Obliteration

 ·

Gate of the Fold

Mechanics

Soul Corruption

 ·

Player Sacrifice

 ·

Corrupted Infusion

 ·

Portals